She is 10 months!  Our family is so happy with her!  She has so much personality.... she is my trail running partner and
cross country ski partner.  She will play for hours with Grayson (our son) and steals wood from Garth as he fill the wood
pile!  She always takes a few pieces and runs!  So funny!  We will keep you posted!  Jed our older dog loves her too!
What cracks us up more than anything is what a sweetheart she is to us and people she is familiar with...but oh watch out
if she does not know you and you come near her truck or up our driveway!!!   She is such a heeler!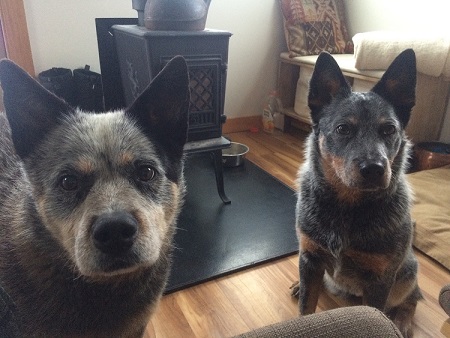 Categories: None
/